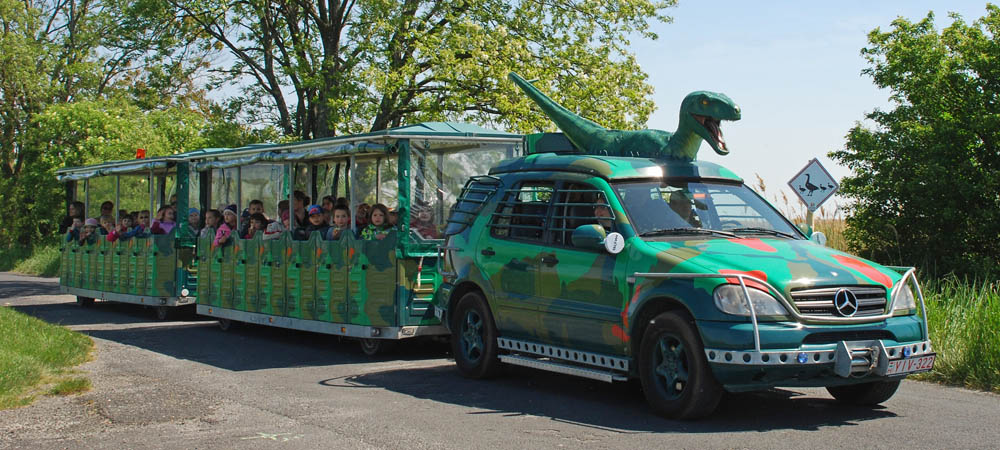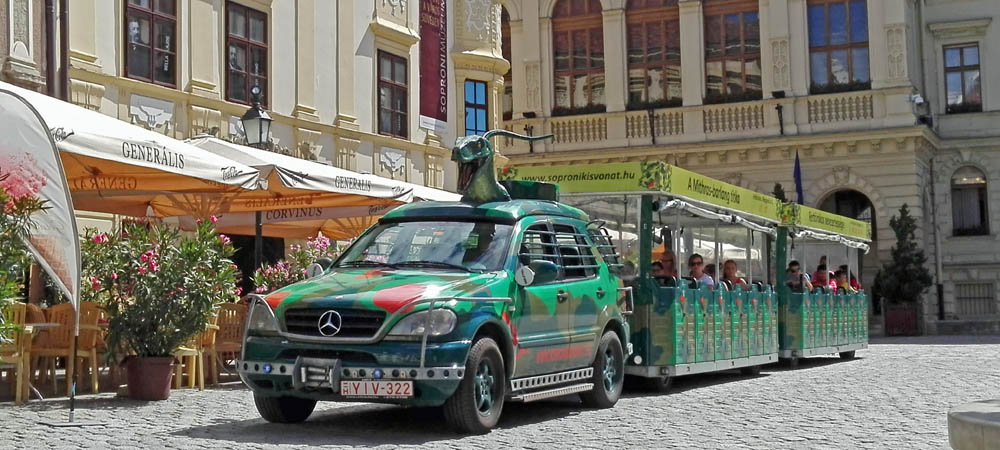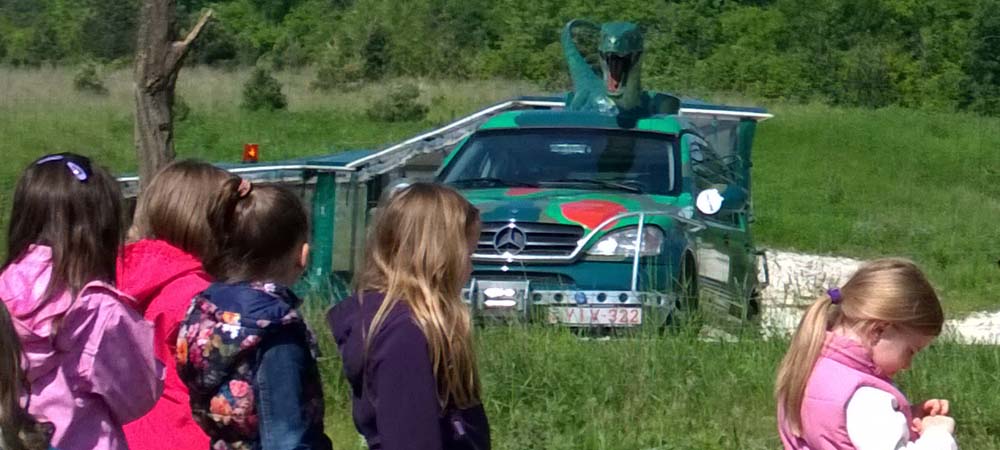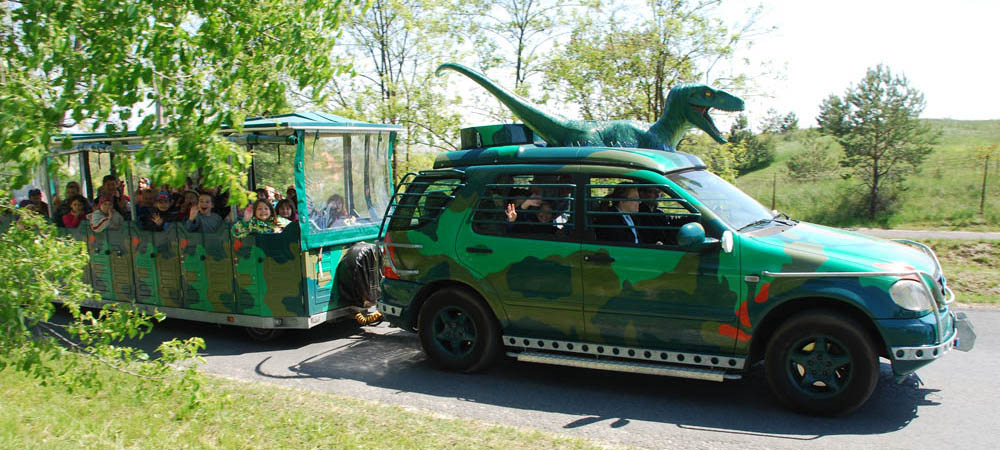 28-80 seats
capacity
180 cm
width
260 cm
height
15 m
turning circle
22 m
max. length
25 km/h
max. speed
The Dino train is our newest children's favorite. This is a camouflage patterned train, and on its hood is sitting a dinosaur who accompanies us during the programs.
The dino train has 60 seats, of which there are 4 VIP seats are located in the locomotive. The maximum passenger capacity can be increased by adding a 20-person trailer to 80 people.
The Dino train consists of a traction machine and two camouflaged trailers. The doors of the trailers can be locked and they are supplied also with safety chain. From the rain and wind, passengers are protected by transparent PVC rain cover.
The dino train is equipped with a built-in media system:
amplification by microphone in the trailers
GPS guidance system
playing of own soundmaterial (from pendrive in MP3 or WMA)
AUX port
The total length of the train amounts to 18m, width 1.80m, its height 2.6m.
The diameter of its turning radius is 15 meters.
The locomotive has all-wheel drive, which allows for going up on 10% rises even with full load.
The maximum speed of the train is 25 km/h.
The dino train also has license plate, therefore it can circulate in public vehicular traffic.
The train can only be rented with the driver.